The Boxfish 360 was designed to revolutionize the capture and presentation of spherical video underwater. Built specifically for the needs of cinematographers and explorers, the Boxfish 360 records fully spherical 5K. Check out how our customer, Nagayama san, used a new approach to presenting his filmwork.
First, let's imagine we are inside a 360˚ projection mini dome surrounded by underwater video!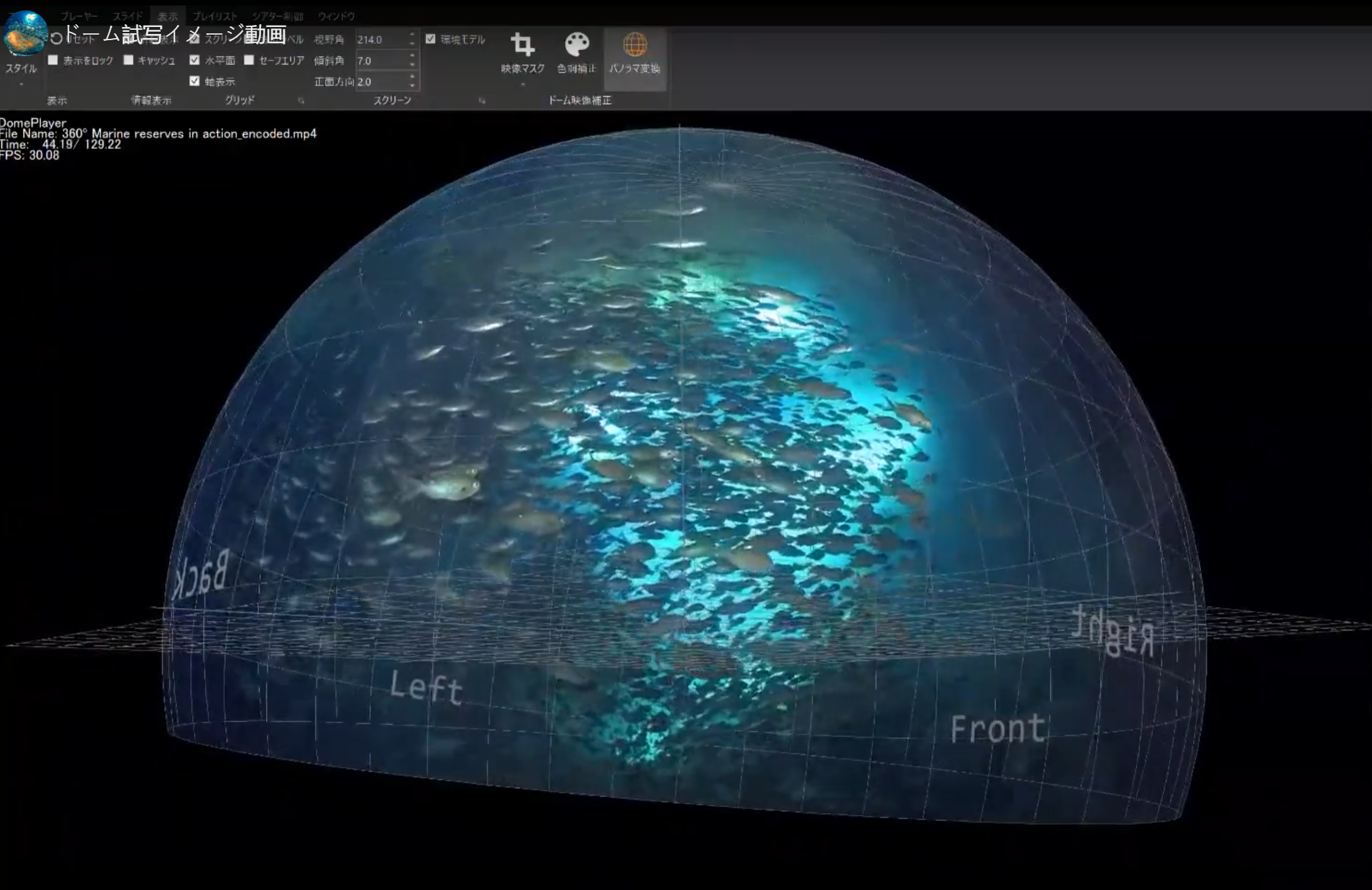 Now here's a bit of background …
The Boxfish 360 is commonly used for capturing underwater video to share short documentary stories for industries like education, conservation and underwater research. Traditionally, the best way to watch these videos is through a headset or via phone. Our Japanese customer, Nagayama san decided to use a new approach to presenting his work by using 360˚ projection mini dome theatre so that everyone could enjoy it — including individuals in the hospital during recovery. Often, a physical dome is a far more enjoyable experience than using VR because a headset can make people feel light headed or dizzy. Additionally, it allows people to gather and watch together.
As we continue to weather global challenges due to COVID-19, our team is proud to be able to provide the means to enjoy immersive experiences with our underwater 360 video. We would like to extend a huge thank you to Nagayama san for providing those in recovery with this incredible underwater film experience.
Interested in learning more about the Boxfish 360? Head to this link to read up on the latest features and view its epic photo and video gallery.
Contact us today to learn more about how Boxfish can help you film your next underwater project! To learn more about Nagayama san projects, follow along with his underwater adventures on his Youtube channel.