Autonomous. Customisable. Hovering AUV.
The Boxfish AUV represents our latest generation of customisable hovering AUVs, offering six degrees of freedom operation and dynamic stabilisation.
It's expandable architecture support both autonomous operation and optionally tethered, high-bandwidth cameras and sensors via a fibre optic connection.
With the ability to integrate up to 8 sensors, the Boxfish AUV becomes a powerful scientific tool.
Autonomous operation
On-board NVIDIA Jetson Xavier running ROS 2,
On-board controller that does all the work of driving the thrusters and maintaining stability with simple commands for controlling the AUV's attitude and movement and obtaining telemetry,
On-board USBL system which allows the AUV to know its position, and
On-board depth sensor and IMU.
AUV summary
Boxfish AUV is an autonomous customisable underwater drone, that has an open platform and can be programmed for custom autonomous operation. Onboard battery power and support for optional imaging sonar, DVL, and other sensors in additional to the standard USBL makes the Boxfish AUV truly autonomous. On-board computer running ROS 2 complements our standard controller and allow to get the additional control you desire. A simple command structure allows high level control of the Boxfish AUV and simplifies automation.
Easy to setup, deploy & drive
From plane, to boat, to dive, the lightweight and portable Boxfish AUV is an easy system to transport and deploy. Setup and launch within minutes of arriving on site, all manageable by … more a single operator. The military grade precision controls do the hard part, allowing for nimble, precise and direct movement.
Maneuverability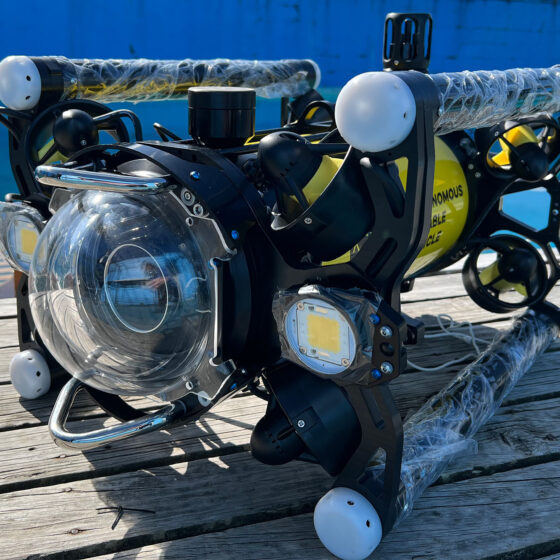 With eight 3D-vectored thrusters, the Boxfish AUV offers the unique capability of six degrees of freedom of movement, meaning the vehicle can travel and orientate itself in any direction. This gives users … more a powerful tool for getting into and working in tight spaces and strong currents.
Extended Runtime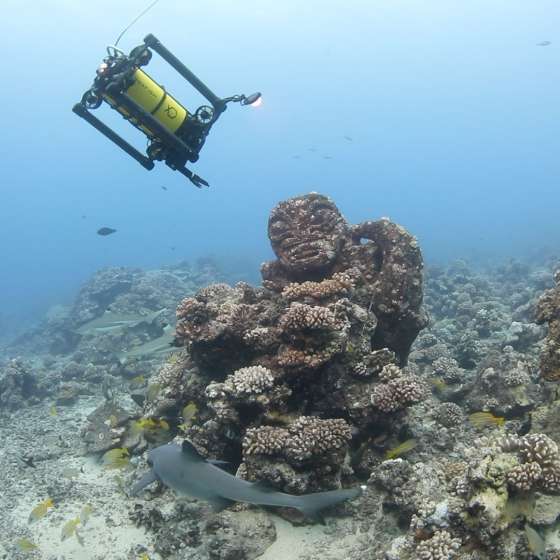 The Boxfish AUV has 600Wh battery endurance. Typical deployments can easily last for 3-12 hours. Quick access, sealed ports mean the ROV can be charged easily in the field.
Up to 1000m Depth-Rated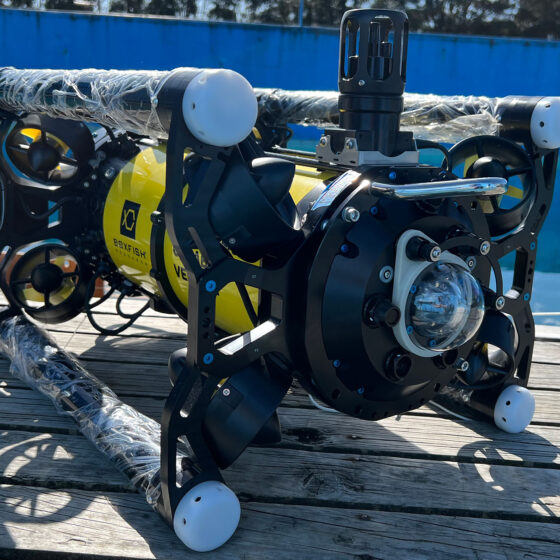 We offer extended depth capability for Boxfish AUV. The standard depth rating for the custom ROV is 500m (1640ft) but customers can extend this to 1,000m (3281ft).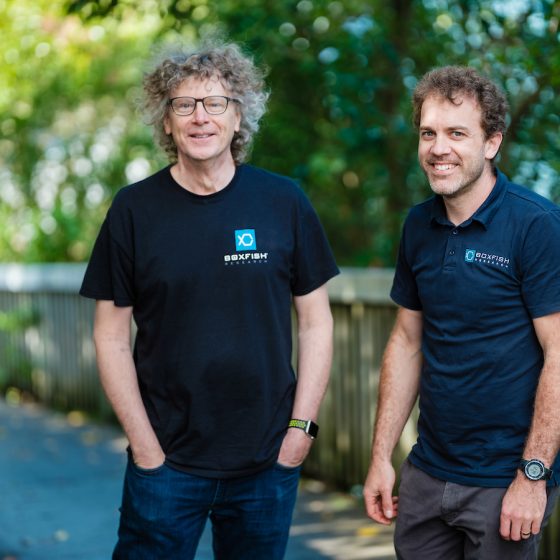 We can answer any questions you might have. Just fill in the form on our contact page and we'll get back to you.