The coasts of Malta and Goza contain numerous culturally significant underwater sites, but until recently, these have only been accessible to divers and submariners. With the aid of the Boxfish 360 camera, the Underwater Cultural Heritage Unit (UCHU) of Heritage Malta is making these cultural heritage assets available to the public in an immersive virtual reality (VR) experience.
A long-term project has been underway to systematically discover, map and study the archaeological treasures hidden on the seabed of the Maltese Islands. These historic sites' age, nationality, and cultural background are rich and diverse, from a 2700-year old Phoenician shipwreck, the oldest in the central Mediterranean, to numerous aircraft crash sites and the wreck of World War I battleship. Recognising their responsibility as protector and conservator of these unique resources, the Government of Malta established the UCHU to manage divers' access to the underwater sites and ensure this underwater cultural heritage is accessible to the public.
An Innovative VR Outreach Initiative
Heritage Malta's UCHU has developed a unique outreach initiative to fulfil this mission and share these well-preserved sites with fascinated would-be explorers and archaeologists. Through the simultaneous use of multiple VR headsets, they take participants on a fully immersive and individual experience of Malta's underwater cultural heritage.
The UCHU manages 15 historic underwater sites, which they are recording using the Boxfish 360 to create a comprehensive library of spherical 5K videos. Because of the depth of these heritage sites at 100 metres and below, UCHU divers have a limited time to capture the necessary high-quality video. It is therefore imperative that preparations are meticulous and vision systems perform to expectations.
With a depth rating of 300 metres and an easy-to-use design, our professional underwater 360VR camera was an obvious choice for this project. Consequently, Heritage Malta didn't hesitate to purchase the Boxfish 360 as it ticked all the necessary boxes.
Since implementing the Boxfish 360, we discovered an entirely new way of sharing underwater sites that are otherwise invisible to the general public

Associate Professor Timmy Gambin, UCHU Heritage Malta
As you can see for yourself from the video and images on the The Virtual Museum | Underwater Malta website, the results are outstanding, and Heritage Malta is excelling in their mandate to share their country's underwater cultural heritage with the world.
About the Boxfish 360
The Boxfish 360 was developed specifically for the needs of cinematographers, scientists and explorers, recording fully spherical 5K video and raw images with important dive information including depth, temperature and orientation. Utilising three Micro Four-Thirds cameras, each with a razor-sharp, large aperture, f-theta lens and 4.5″ dome, the Boxfish 360 enables the capture of outstanding, immersive video. It is designed for ease of use, is durable, portable and light, weighing only 6kg, and can record up to four hours of full-resolution video.
To learn more about this cutting-edge underwater vision solution, visit our Boxfish 360 Features page and view the product's technical specifications. You can also explore a gallery of Boxfish 360 videos.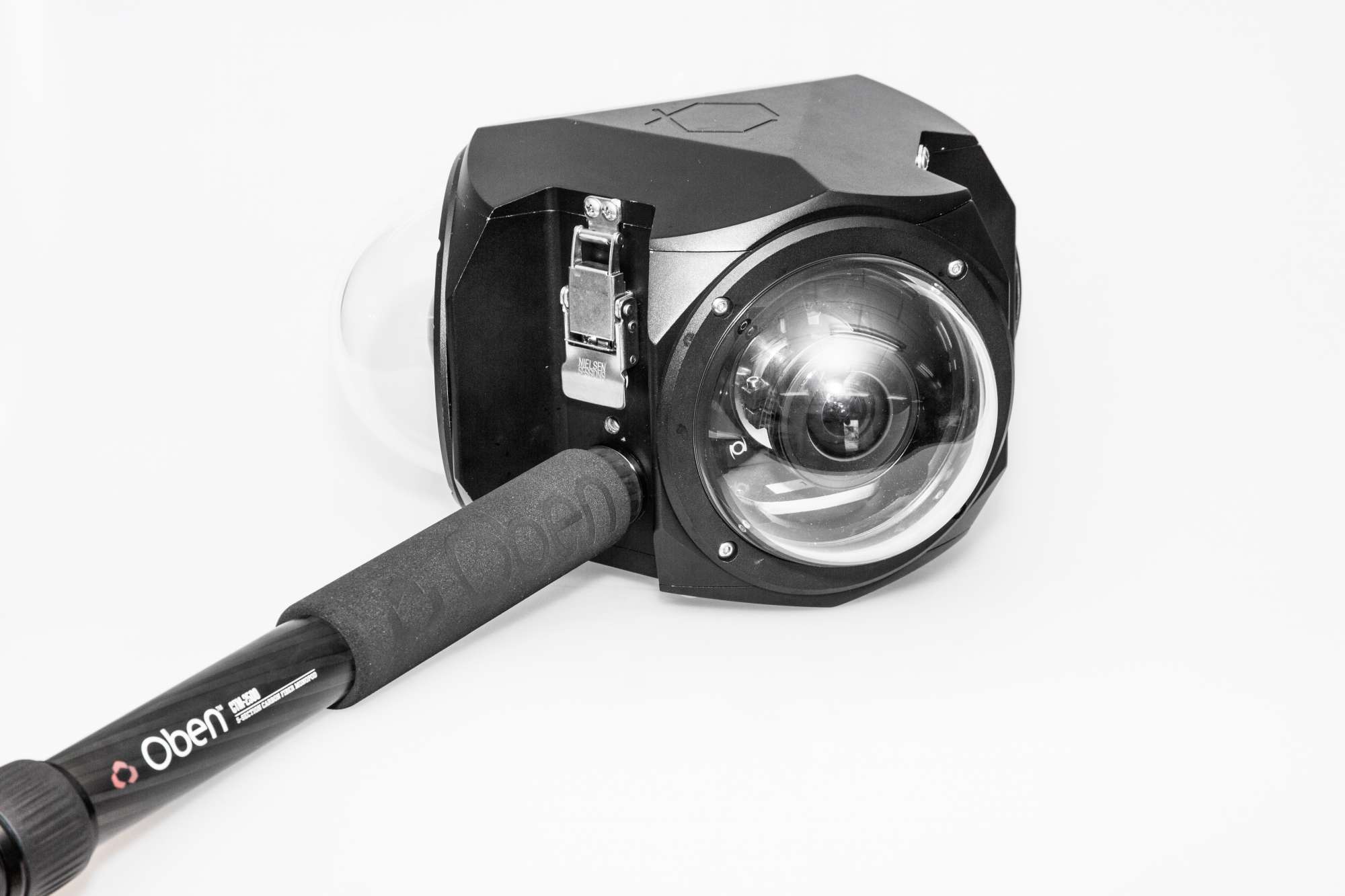 Keep in touch
Sign up for our newsletter